| Books & Catalogues |
W. Eugene SmithLet Truth Be The Prejudice exhibition and book proposal
1980c
Book softbound
12 x 9 in. (305 x 229 mm)
A hand sewn brochure maquette of a proposal submitted by Aperture for the publication and exhibition of Let Truth Be The Prejudice containing 12 iconic photographs by photojournalist W. Eugene Smith (1918 - 1978) including: Soldiers, Siapan, 1944; Sticks and Bones, Iwo Jima, 1945; The Spinner, 1951 (from Spanish Village essay); Nurse Midwife Maude Callen,1951; Dr. Albert Schweitzer, 1955 (from Man of Mercy); Welch Miners, 1950; Guardia Civil, 1951; and Country Doctor, 1948. In add to the photographs there is a 12 page typed proposal and budget for the book and exhibition.Photographs are early posthumous silver prints ranging in size form 4 x 3 inches to 11-3/4 x 9-1/4 inches.A Book was published in 1985 (Aperture) and exhibition organized by the Alfred Stieglitz Center of the Philadelphia Museum of Art in association with the Center for Creative Photography, University of Arizona, opened in Philadelphia (October 19, 1985 - January 5 1986) and was held at International Center of Photography (March 28 - May 4, 1986) then the Museum of Contemporary Art, Los Angeles; Carnegie Museum of Art, Pittsburgh; Amon Carter Museum, Fort Worth, Texas; High Museum of Art, Atlanta; Minneapolis Institute of Arts; Cleveland Museum of Art; Glenbow Museum, Calgary, Alberta, Canada ; and the Center for Creative Photography, Tucson, Arizona.
Price:
$3,000
Sale: $2,100
(ref. 14504)
Michael SnowPhoto-Centric
2014
Book softbound
10 x 8 in. (254 x 203 mm)
Published by Philadelphia Museum of Art on the occasion of the exhibition, Michael Snow: Photo-Centric, 2014. Foreward by Timothy Rub. Edited by Adelina Vlas with Essays by Adelina Vlas and Michael Snow.
Price:
$30
Sale: $21
(ref. 14207)
Jerry Spagnoli
Heirloom Harvest: Modern Daguerreotypes of Historic Garden Treasures
2015
Book (Signed Copy) hardbound
12-1/4 x 9-1/4 in. (311 x 235 mm)
Written by Amy Goldman and photographed by Jerry Spagnoli. Signed by the photographer. Published by Bloomsbury; 2015. ISBN-13: 978-1620407776.On two hundred acres in the Hudson Valley, Amy Goldman grows heirloom fruits and vegetables. The president of the New York Botanical Garden has called her "perhaps the world's premier vegetable gardener." For over 15 years Jerry Spagnoli has visited Amy's gardens to preserve these cherished varieties with the daguerreotype process documenting her work researching and growing non-hybrid agricultural produce.The Washington Post's Adrian Higgins says Spagnoli "produces some of the most arresting black-and-white images imaginable. The subjects have a volume and a polish to them but are also bathed in shadow. This chiaroscuro lends them a quality that is both ghostly and tangible."He also describes Spagnoli's laborious process, "[he] takes a 6 1/2-inch-by-4 1/2-inch copper plate coated in silver and polishes the surface to a high gloss. The plate is sensitized with the vapors of iodine and then bromine in an enclosed box, transferred to the camera, exposed, returned to the vapor chamber to be cleaned of the light-sensitive salts, toned with gold chloride, and then sealed behind glass to protect the image and prevent the silver from tarnishing. There is no negative or paper print." With this series, because some specimens didn't hold up to the 3 hour exposure, he set up a large-format view camera on the farm. The film negative was converted to a positive, which was then turned into a daguerreotype in his NYC studio. Later in the project after the film company closed, Spagnoli used a digital camera as the image source.
Price: $85 (ref. 15877)
Arthur Tress
Arthur Tress: Fantastic Voyage, Photographs 1956-2000
2001
Book (Signed Copy) hardbound
11-1/4 x 9-3/4 in. (286 x 248 mm)
Signed by the photographer and out of print. This is Arthur Tress's book on his major retrospective, which was also exhibited at the Corcoran Gallery of Art, which published it in association with Bulfinch Press of Little, Brown and Co. Essays by Richard Lorenz and John Wood. The 200-page hardbound and jacketed book has 274 illustrations, including 55 full color plates and 180 duotone images. The book has excerpts from all of Tress's photographic explorations, including his more recent color work.
Price: $100 (ref. 10891)
Arthur TressPlanets (Signed Copy)
2007
Book softbound
8-5/8 x 9-5/8 in. (219 x 244 mm)
Published by Lodima Press, 2007, first edition. Photographs and text by Arthur Tress. Softbound copies limited to 1,000 copies. This is a signed copy. Tress' wondrous round close-up still lifes taken to resemble distant planets. Beautifully printed in Belgium. A Lodima Press Portfolio.
Price:
$40
Sale: $28
(ref. 9699)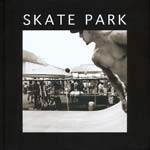 Arthur TressSkate Park
2010
Book (Signed) hardbound
12 x 12 in. (305 x 305 mm)
96 pages. Published by Birch Press. Beautifully printed and signed.
Price:
$75
Sale: $53
(ref. 12421)